About
 "The Indie Gospel Top 20 Chart by JB is official! 1 Jan 2016! ... these are the artists in the Indie Gospel Network that have songs loaded on their pages that you can hear. You can also "background" the Indie Gospel Top 20 playlist while surfing as well ... pretty cool.. thank You all for your prayers! Enjoy listening to Indie Gospel;s Top 20 Chart!  In Him, James
Website
Location:
Location: Bamberg, SC
Zipcode: 29003
Country: US
Stats
Playlists: 35
Pages: 1
Blogs: 43
youtubes: 2
Songs: 14
videos: 2
Indie Gospel's Top 20 monthly Chart - For Oct 2017
2017-09-29
By: James Banfield
Posted in: Membership/Radio/Interviews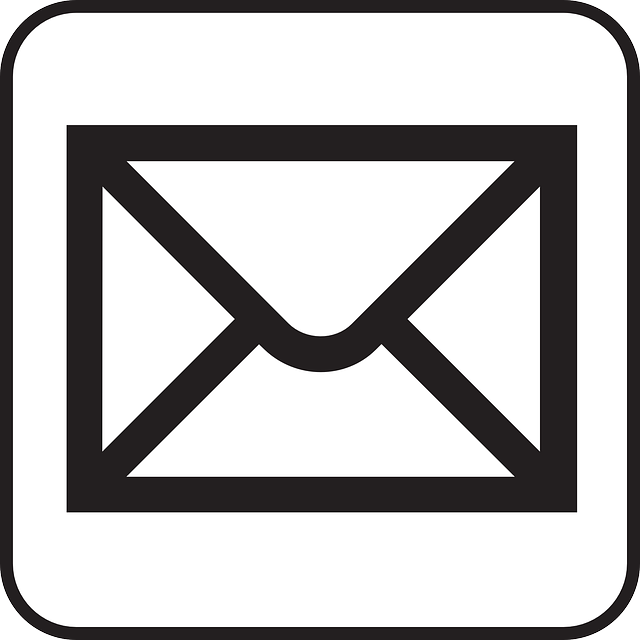 Subscribe to James Banfield - Blog by Email


  Subscribe to James Banfield - Blog by RSS  
ITS TIME FOR THE WEEKEND! Every Fri-Sat-Sun at 3:00pm - 4:30pm on Indie Gospel will be played the complete Top 20 from #20 to #1 So for real .... IT's the Weekend!  so here we go with the Indie Gospel Top 20 monthly Chart for Oct 2017 .... 
20  " The Things That I've Never Done " by Mark Anthony Brown I think it hit #1 in 2011 or 2012  Hi Mark, I hope all is well with you  ...  JB   
19  " Can I Sit By You?"   Tyrone Sullivan  Don't you bounce in your chair.. heheheeh gotcha! What a beat .. The background singers... Now Tyrone you know us ?Christiians aint supposed to be havin fun.. I think you are guilty!  man what song! I happen to hear it scoping thru the inventory of artists loved the title so I listened...  Hey man I'm Hooked! 
18 " Give It All You Got !" - Douglas Spencer  dont why but I like the country voice of Doug's the tempo aint bad either... WHOA! !!! W@ho  is that Playin that Harmonica? Wow  Sounds like a friend of mine named, Harley Brown out of TX.. anyways .. .Doug I like it... 
17 " Take God's Hands" Nathan Ware .. This song mader it to #1 in July of 2017 really nice song smooth and Nathan's voice is smooth as well... Nathan this isong had a 9 month run... 
16 " Child Of His Creation " - John Lord  ok,  So I am  partial to John's Voice and talent ... just sit back and listen to the lyrics and tempo as it flows... you will love it.... John it is good to hear your singing again....... JB    
15  " Were You There " - Charity Jackson  AS you all know this is a common standard song in the Christian Music World... Tell me have you heard like that? so simple the piano and Charity's heart ... the harmonies come in a just the right time... love it... Thank You for the nice rendition Charity ..... Blessings,  JB 
14 " God Will Se You Through " - God's Desire   Love the intro ... the high voices ... harmonies lead all right there I just like the change of pace .. such a good vibe... Yeah that is it... a Great vibe .. 
13 " Nail Sacarred " - Carla Martin  this song was #1 in August 2017 ... beautiful song - The intro piano just sets the tone and Carla's voice, love the stacking... 
12  " Get The  Behind ME Satan "  -  Joe Shaw  a Rockin Country I think its a two -step JOe's accent comes across the mic .... Satan I think you got served!  Love it Joe ... have a good one
11  " The Poet "  -  Bruce Moss  I have one question for you ... who was the Poet? Incredible writing
10  " Watching Over ME"  - Eva Sabinano  hails from the Northwest and even though she is a young worman she's been in her own ministry for at least 8 years that I  know ... she's reaches the young where we old farts cant even touch that generation... She's really Good. This song is very different... Hey Eva .. great song... Blessings to you and the family ... JB   
09  " Speaking of You "  - Andrew Kwon.. 3-4 years when I firt heard this song I thought that intro will haunt  folks and bring them in to listen to it... it did.. but the song only made it to # 10 because of the incredible songs that were listed on the chart above it.. they were all super.. and so after 3-4 years I decided to resurrect it.... Andy its good to hear your voice on the Chart again.... have a good one...  JB    
08  " On My Way Down "  -  Randy Ward  Randy and I  ahve something in common.. that doggone wheel chair.. but we adjust... He even gets out and sings in Churches and does concerts ... Randy?  Am I glad that Jesus got in my way.. otherwise I would a been done with.... aint he good?  LYM ... JB    
07  " Welcome Home Son "  - John Randolph .. this song was #1 last month This song has been on the chart for 9 months.. a good run.... Thank You John for such a good song.... JB  
06  " He Saved My Sou l" - Giving Back  who can forget the incredible voices of these ladies? just an awesome blend... 
05  " A Love Like That " - Hearts of Faith  Again  the sound of blending ... 
04 " We Will Wait "  -  Joe Wamsley ... Joe! you gotta pull back on the reins my man .. This song is just finishing its 4th month... I think it is your best offering.. bar none... the arrangement the way the piano does the ad lib instead of chording.. love it.... wow!
03 "T he Widow Prays " - Cindy Tilkens her voice reminds me of the voices of irish young women Celtic flavor but not quite.. its just there ...  What is so nice is there is no problem listening to thr lyrics.. clear as a bell.... This song is tops for any chart in any Christian Chart. and I am gladl that its #3 on this Chart!  Thank You Cindy what a song ....  JB 
02 " Secret Sins " - Dee Smith ... Now dont you run.. Dee is only speaking the Truth .. remember Paul said.. the things that I am not supposed to do.. i do. and yet that which I am Supposed to do.. I dont... war with the Spirit and the Flesh.. its the same here.. that's where Repentance comes in... Preach it Dee.....  Love it...  JB   
 Wow! we made it to the #1 song of the month... its a great song ... it entered into the Chart in May at #19  Now in its 6 month its Number #1 Here is Katelyn MCarter ..... and
01 "Free From Me " - Katelyn McCarter if you have a  nciie bass mode.. have it up love the thump with the bass and bass drum... Congratulations Katelyn  stop by her page on Indie Gospel and say hello .. 
Oh BTW in order to get my blogs you must be a Follower of mine.. it seems to work that way... lol  REMEMBER ITS THE WEEKEND FOR THE INDIE GOSPEL'S TOP 20 MONTHLY CHART ... FRI-SAT-SUN AT 3 - 4:30 PM   
Have a good month  God Bless you all and please feel free to msg me on FB or here on Indie Gospel ...   Bye Now....
Tags