By Devine Jamz Gospel Network , 2023-09-09
Contemporary Christian Song "Rest For Your Soul" by Taste&See Premieres on YouTube
Taste&See, a talented Christian artist, recently premiered the deeply inspirational and spiritually uplifting Contemporary Christian song and lyrics video titled " Rest For Your Soul ." The video was first unveiled on YouTube on July 23, 2023, and has garnered attention for its powerful message of finding peace and rest in Jesus Christ.
A Message of Spiritual Renewal: "Rest For Your Soul"
By Devine Jamz Gospel Network , 2023-07-13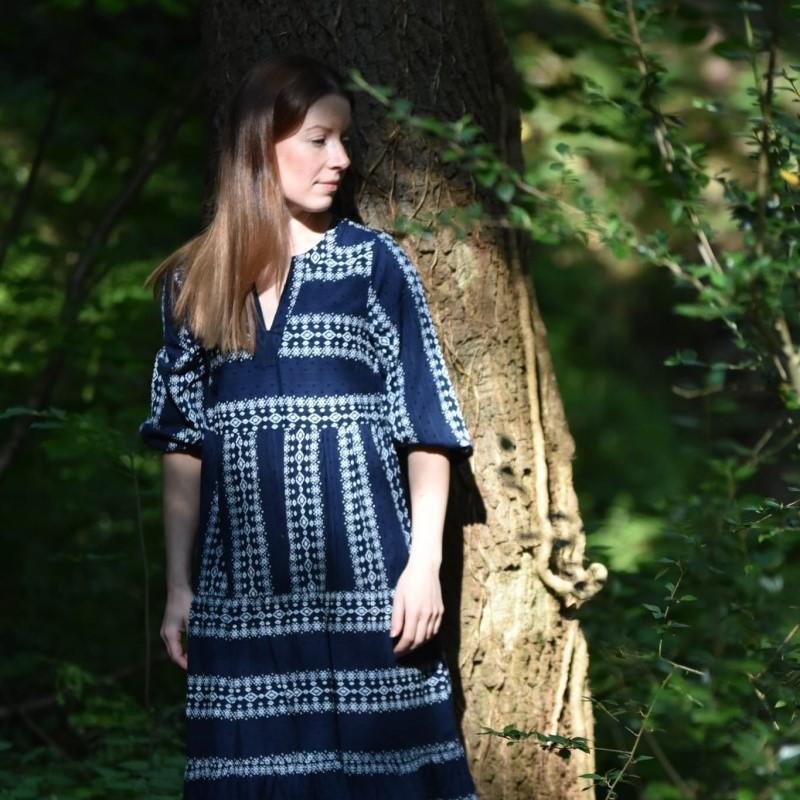 Rediscovering Her Calling
In a remarkable tale of divine intervention, Camille Meskill releases her captivating single, " Come & See ," now available in all digital stores since June 30, 2023. Meskill's journey began in 2018 when she earnestly sought the Lord's will for her life, questioning the path she should take. Through prayer and introspection, she found herself revisiting her past, specifically her...
By Devine Jamz Gospel Network , 2023-06-26
A Message of Gratitude and Hope: The Inspiration Behind the Song
Introduction:
In the realm of gospel music, a powerful new hymn has emerged to touch the hearts of believers around the world. Titled " This Is the Day that the Yah Has Made ," this inspiring composition by Minister John E. Black is poised to become a cherished addition to the repertoire of gospel enthusiasts everywhere. At the core of this beautiful hymn lies a message of gratitude and hope, drawn from the timeless wisdom of the Bible.
By adelineyeohp, 2023-04-20
Amazing Creativity Collaborative Music Productions is a combination with various talented Indie music producers for this music album release. In this music release, listeners can hear various talented music producers in their different music genres original music pieces. Artists included Hush Child, Marlarkey, Misstiq, Tasha, Seids, Renegade El Rey , Ethan Martins and others music collaborations with Indie Musician, Adeline Yeo (HP) to bring unique combined music tastes for music lovers.
Free Music🎵 Listening and Download 👇Below:
There are different causes of suffering, much of it is caused by sin. It is often horrific, senseless, and certainly not the will of God. Rather, it stems from the abuse of free will by created beings (angels or men) and results in judgment by God.

To understand why God PERMITS such things to happen, I recommend this article - Why Does God Allow Suffering?  Below I will deal with a different kind of suffering, the kind that is CAUSED directly by God

The Bible is full of references where God causes hardship, suffering, sickness, and even death. Atheists and skeptics often use these verses to attack and...
By Devine Jamz Gospel Network , 2023-03-13
Devine Jamz Gospel Network FREE Music Marketing guide is great for recording artists who need guidance and education with marketing music. Receive our research, analysis, and recommendations to use with your customized game plan.
☑️ Get more with a scheduled Video Call where you will receive technical, administrative customized strategies and learn which tools and knowledge base techniques are available to effectively deliver your product(s) to a target audience.
☑️ Our Consultation focuses on direct-to-fan marketing strategies and continuing education obtained regularly.
☑️ We share an audio file, documents of value and content that has taken promoters and marketers training in music business, marketing, distribution, broadcasting, and/or experience from working in related industries.
☑️ And the best...
One of the many great aspects about running this business is being able to give back to those that support our cause AND do some much in our community.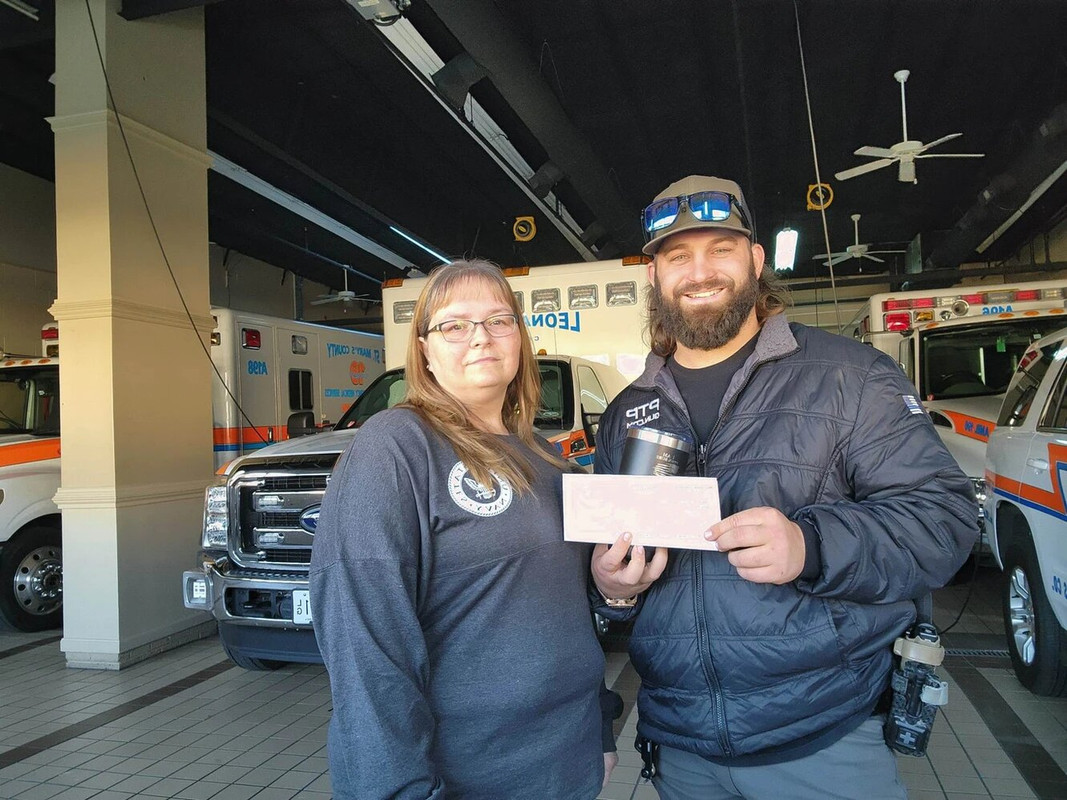 A large portion of those people are apart of the Emergency Services community- both Fire and EMS. Fire houses and rescue squads across Maryland have supported us in our mission of making Maryland a safer place to live and work, as that is their mission as well. Many of these members also spend their hard earned paychecks to obtain this training on their own. None of which goes unseen and is absolutely appreciated.
Today we were able to present a check to Leonardtown Volunteer Rescue Squad to show our appreciation for the organization- and we gave our nice PTP Tumblers to the individual members also to keep their coffee warm on duty and their drinks cold during their much deserved down times.
...
That's right, with the Supreme Court slapping down unconstitutional gun laws which opened up the opportunity for good law-abiding citizens to finally be able to defend themselves outside of the home- the county commissioners are seeking to ban firearms carried by law-abiding permit holders from carrying while on county property.
Yes, you read that right, the very same ones that are currently facing a potential lawsuit after one of the commissioners is documented as having discriminated against a county employee based on race- they are the ones that are bringing that same documented poor judgement to decide if only the criminals of the county will be carrying firearms on county property.
But not without a fight.
On Jan 11, 2023 (start time has not yet been publicly disclosed) they are scheduled for a public hearing during which we believe they may actually listen to public input.
...
As plenty of online courses are available for you and make you gain more knowledge, you have to select one for your study. When you live in places full of crime and theft, your safety is more important.
To live a safe and secure life in those places, you must get valuable training by choosing the best   HQL Classes Lexington Park MD  that will be more useful for you. Different handgun courses are offered for you, and you can choose the course you need.
The experts and the professionals working in the best institution can help you offer the best training about the handgun, how to use it, load and unloading options in its features, the process of working, and some other important items inside the fun in a brief manner.
Keep reading this content to know why to study the HQL Classes in Lexington Park, MD, and gain more knowledge about handgun...
You could have diverse threats; holding the Maryland Concealed Weapons might benefit you. With the right training, you could fast switch the gun to carry out to give pleasant benefits to humans. While you come to hold the gun from one vicinity to some other, you could, without difficulty, do it. Because the CCW allows it, it is more reliable. Having the gun with the proper  Maryland Concealed Weapons Permit  may not query your reason for holding the gun. Whenever there is, there's a hazard to asking a query, and you simply display the concealed convey lets in with no more hesitation. 
Keep reading the put-up; here are a few reasons to get concealed convey training. Let's see,
Diverse forms of motives to have Maryland Concealed Weapon 
There may be numerous reasons to get proper training for  ...
Scroll