About
 "The Indie Gospel Top 20 Chart by JB is official! 1 Jan 2016! ... these are the artists in the Indie Gospel Network that have songs loaded on their pages that you can hear. You can also "background" the Indie Gospel Top 20 playlist while surfing as well ... pretty cool.. thank You all for your prayers! Enjoy listening to Indie Gospel;s Top 20 Chart!  In Him, James
Website
Location:
Location: Bamberg, SC
Zipcode: 29003
Country: US
Stats
Playlists: 35
Pages: 1
Blogs: 43
youtubes: 2
Songs: 14
videos: 2
Indie Gospel's Top 20 for the month of Nov 2017
2017-11-03
By: James Banfield
Posted in: Membership/Radio/Interviews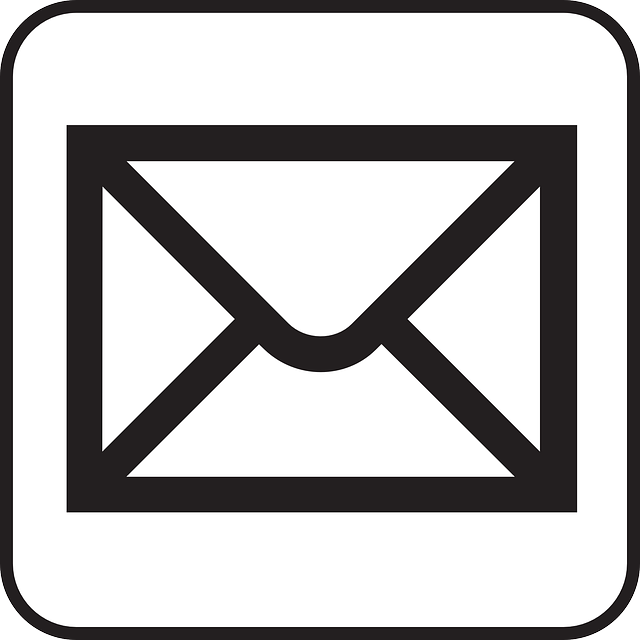 Subscribe to James Banfield - Blog by Email


  Subscribe to James Banfield - Blog by RSS  
IT'S FRIDAY AND THE WEEKEND'S HERE!   WELCOME TO THE INDIE GOSPEL'S TOP 20 BLOG FOR NOV 2017.  So let's get started ...... INDIE GOSPEL'S TOP 20 COUNTDOWN IS ON INDIE GOSPEL RADIO Fri-Sat-Sun from  3:00pm - 4:30pm on each of those days of the weekend .  Remember today at 3:00pm est....    In order to get this blog you must be a follower of mine... its ok.. I dont bite....... 
As you all know the #20 spot is for as past #1 song from a few years back. This one is no exception not only did it make #1 in Feb 2014 but at the year's end it was up there in the Top 10 for the whole year! Here is that #1 song from 2014
20.  "Remnant" - By Barry and Teena Winslow listen to the lyrics.... its good advice... Barry and Teena this song still moves me... Blessings to the both of you    JB    
19.  "Tempered Steel" - Rebecca Griffith ... what an energized voice ... determined, love the tempo of not only the music and the background but the way she sings it in cadence... catchy... oh.. and the song? Awesome powerful.... This is its first time on the Chart!  Nice song  Rebecca  
18.  "Lost in the Sand" - Kelly Matthews ... I sure hope that the song plays through on the radio... it seemed to want to breakup when listening to it on playlist.. we will see... still what I heard last week warranted that "Lost In the Sand" be one of the new songs to hit the chart.  it did...

  i Really like the song and its genre... 
17.  "On My Way Down" - Randy Ward  Now there HE goes again..... The Good Lord has a way of Gettin in the way! Randy we both know that feeling ... Remember the verse in James?  Blessed is He who brings the backslidder back to the Lord, for he prvented that backslider from the second death"  I cheated... I played it twice while doing this blog... lol...
16.  "Nailed Scarred" - Carla Martin  back in March 2017 I heard a song that kinda grabbed me.. it was different the beat was great, voice terrific.. so I listened to it a few times and on the Aug 2017 Chart it hit .... at #19... it went to #1 by August 2017 ... on this chart that's fast! 
15.  "Give it all you Got" - Douglas Spencer .. oh boy get down good ol Country! Love it  it hit the Chart at #18 last month .. this month its at #15 ... love it.. great song and the harmonica is great! not to mention the content of the song... good song Douglas... listen up folks! 
14.  "Can I Sit with With You?" - Tyronne Sullivan  wow.. love the beat the intro is a grabber and makes you want to listen to what Tyronne is saying... as a rule I dont do Rap.. but in this case... LOL  Tynroone.. you got me.... love the song
13.  "Get Thee Behind Me Satan" - Joe Shaw  another good ol fashioned Country with energy! ok, i'm partial to this kind of music... lol  
12.  "God will see you through" - God's Desire love the beginning harmonies different .. relly different makes you say to yourself.. what's this? and you listen..... 
11. "Child of His Creation" - John Lord.. is one of my favorites in the indie Gospel Artists. just love the way he writes and develops his songs... "Child of His Creation" is no different
10.  "Welcome Home Son" - Jh Randolph  March 2017 this song came to my attention...it hit the Chart in March 2017 made #1 in September 2017 and now in November its been on the chart and going into its 10th month... What a Song.... 
09.  "A Love Like That" - Hearts of Faith  love the intro ... soft piano into voice nice but these two sisters have a nice surprise for you.. you will like it .... now in its 9th month on the Chart its #9... it made it allthe way to #2 in Sept 2017... nice what great harmonies ....
08.  "The Poet" - Bruce Moss .. What a song! Bruce is one who I call a "Painter of Song" you can actually picture the whole song as if you were there.. it hit the Chart in Sept at #16 one of the highest debuting songs on the chart now in its 3rd month its already at #8... Tremendous song Bruce.   
07  "Speak of You" - Andrew Kwon ... 3 years ago.. we had so many great songs on the Chart it never had aa chance to get a good exposure.. I think it made it to #14 or 15 and then shoosh! Where'd it go? like I said there were a lot of good songs that bumped their way on to the Chart..  This Song deserves a second chance... When you hear the intro you will immediately know this is a "Goodin" It Is.... Andy.. you kneep singing for the Lord...  He aint done with you yet.. not in a long shot! Blessings my Friend.    JB      
06.  "Free From Me" - Katelyn McCarter ... October's #1 song.... incredible ..what a song ... 
05.  "He Saved My Soul" - Giving Back  love the ladies voices you be the hudge.. just sit back and listen... it does something to your spirit doesn't it? ... nicely done ....
04.  "Watching Over ME" - Eva Sabiniano  The Lord has beeb good.. he has blessed Eva who reaches out to the young.  she has a very successful ministry of music... its been so lon since I interviewed her I forgot but I think she's about 20 or so.. and tours all over... Lord I ask that you continue to bless her ministry of song.... its needed... thank you Lord.      Blessings to you Eva.    
03.  "WE Will Wait" - Joe Wamsley... To get into the Top 7 songs on the chart is nearly impossible... to be in the Top 7 for 3 months with no sign of petering out.. That's incredulous! But, now here is the rub.  This is Joe? Joe my hat's off to you .... "Raising the Bar" man you Raised it so high I hope the others see that it can be done! This song belongs on THE HOT CHRISTIAN CHART" National around #10-15 .. its that good... I'm Stunned.. Joe I know that this work took a while to put together but man, it was worth it! Wow ....  
02.  "Secret Sins" - Dee Smith ... Speak it Dee... Dee is speakin the truth .... we all have them ... so how do we defeat them .... listen to Dee ... It took faith and courage to write this song for the Lord.... Blessings to you Dee .... 
OH MY WE MADE IT TO THE #1 Song of the Month of November 2017 ... First of all to all of you who have Birthdays in our month of Nov.  Happy Birthday and Happy Holidays! Yeah Im already tired of the PC stuff.... and Now #1 .... 
01. "The Widow Prays" - Cindy Tilkens ... I must admit I find myself thinking of the Widow'w loft back in the days of the Whalers on the Coast and the wife up there in the loft praying ... it hasn't changed folks ... Still the wife of the husband no matters what he does be it a Fisherman, be it a Cop, be it a Warrior for the Armed services.. they all do the same thing, still Pray in the "Widow's Loft" for their man... Cindy puts it eloquently together.. 
Well there you have it... the complete breakdown of the Indie Gospel's November 2017 Chart
Imust remind you all the radio show is FRI _ SAT_ SUN at 3:00Pm - 4:30pm and Ken set up the playlist on the Radio so it plays from #20 to #1 .... so you can follow this blog thru the Radio show.... enjoy! 
HAPPY HOLIDAYAYAYSSSSSSSSSSSS And have a  HAPPY THANKGIVING    Blessings  JB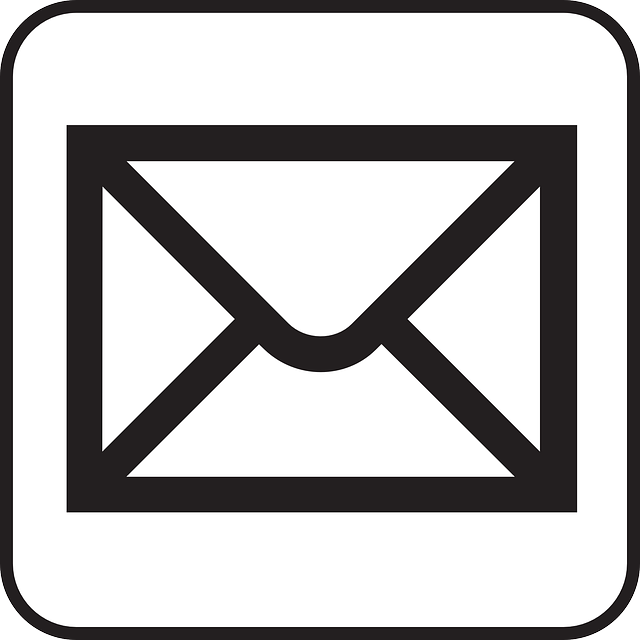 Subscribe to James Banfield - Blog by Email


  Subscribe to James Banfield - Blog by RSS  
Tags