About
 "The Indie Gospel Top 20 Chart by JB is official! 1 Jan 2016! ... these are the artists in the Indie Gospel Network that have songs loaded on their pages that you can hear. You can also "background" the Indie Gospel Top 20 playlist while surfing as well ... pretty cool.. thank You all for your prayers! Enjoy listening to Indie Gospel;s Top 20 Chart!  In Him, James
Website
Location:
Location: Bamberg, SC
Zipcode: 29003
Country: US
Stats
Playlists: 35
Pages: 1
Blogs: 43
youtubes: 2
Songs: 14
videos: 2
Indie Gospel's Top 20 Chart FEB 2018
2018-02-01
By: James Banfield
Posted in: Membership/Radio/Interviews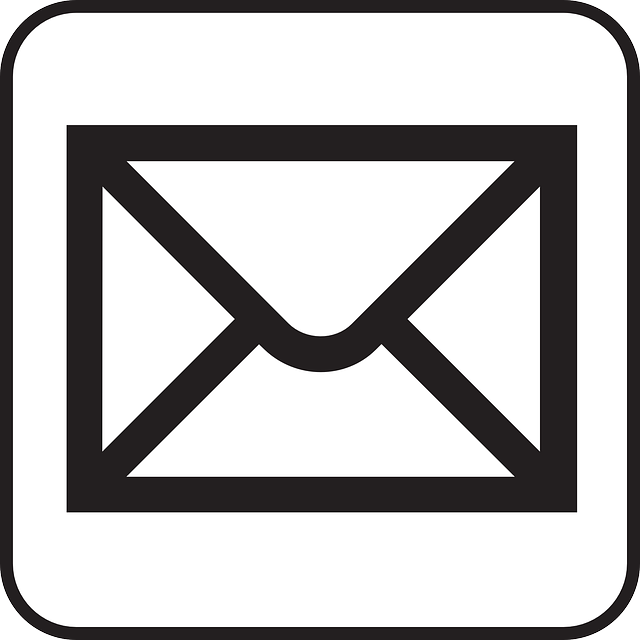 Subscribe to James Banfield - Blog by Email


  Subscribe to James Banfield - Blog by RSS
Wow, we made through Jan and now here comes the FEB 2018 Chart with a little twist to it. a few years ago Thje Indie Gospel Artists got together and put together a Project to help the Children. In the Feb Chart the #20-#19 - #18 songs are from that Album Project, "The Sound of Hope" I thought it would be good to remind all of us what we can do when we gather together in His Name.   So Here we go,
20.  "Where the River Runs" - Laurie Marks Vincent This is the first song in the project .. .
19.  "Never Be The Same" - Barry and Teena Winslow this song is found in the middle of  the Project ...
18.  "Your Love" - E. Pettersen... is the song that wraps up the Project and when we were doing the Project there was no better song to close it with.  
17.  "God Will See You Through" - God's Desire Different the harmonies, the falsetto Harmonies.. definitely groovin not to mention the lyrics Lean on God Cause he will se you through ...
16.  "A Thorn On A Rose" -  by Joesph Beggs.  I love thte texture of the song with the Irish touch... just the perfect amount with the lyrics clear and understandable. Nice Project Joesph  
15.  "Did HE EverThink of Home" - by Jim Sheldon - The  Positive Cowboy.  It's good to see an Old Friend from a few years ago touching base and sayin Howdy howdy.  Jim is part of the RFD -TV "Music City Show"... Great Song Jim  touches the Heart 
14.  "The Widow Prays" - Cindy Tilkens This song was #1 back in Nov 2017.  an awesome song. she sings it with that touch of the Widow.  
13.  "We Will See In Eternity" - Evertt Adams.  Evertt is one of  most talented and gifted Artists.  incredible, and yet... pure country.. Love it!
12.  "Lost In The Sand"  - Kelly Matthews  nice Kelly, love the single note lead in the middle.. your voice is just right for the song, ah cut that out ... I just caught myself going back to listen to it again.. wanted to catch the lyrics and the story ... yup... worth it!  really nice Kelly 
11.  "Tempered Steel"  - Rebbecca Griffs .... Cool opening to the song.. know what, that's a bit different.. singing with  a cadence ... enjoying the song!  Temoered Steel is now in its 5th Month on the Chart.... 
10.  "Secret Sins"  -  Dee Smith  Gently now.. coming from an Electricfied song to an acoustic... LOL  thought Id have some fun with this.. Oooo one of my Secret Sins" Dee between you and me this reminds me of  Elvis and the song "Clean up Your Own Backyard" they all go back to the verse... Matthew 7:5   5 Thou hypocrite, first cast out the beam out of thine own eye; and then shalt thou see clearly to cast out the mote out of thy brother's eye."
09.  "Watching Over Me" - Eva Sabiniano This young lady ministers to the young and reaches them ... Her music is really super... check out her Website .. she is out of NorthWest 
08.  "Faith and Stone - Debbie Bergone  This was the highest debuting song on the Chart in a long while.  Just sit back and listen.. wow ...
07.  "Feel The Nails" -  Mark Anthony Brown... what a talent ... Mark has an ear not just for music but for the nuance of combining arrangement and the lyrics together at the perfect timing to pull it all out ... he makes sure we know the chorus and then..... oh boy here it comes! ! ! ! ! ! !! Mark.. its there!!! Holy Is the Lord!!! 
06.  "He Saved My Soul"  -  Giving Back ...  I Just love their harmonies
05.  "We Will Wait"  -  Joe Wamsley .. I am well familiar with Joe's work and its all good.. but this one? It's his best .. the music, the Arrangement. the Lyrics, His Voice, The  6/8 tempo.. incredible.... Wow
04.  ". A Child dof His Creation"  - John Lord ... ok.. so Im a softy for this kind of music and lyrics and the messages... Besides Its John Lord .. need I say anymmore? enjoy the song .... 
03.  "Give it All You Got"  -  Douglas Spencer  heheheh you awake yet?  That rough country voice... nice song Doug....  now who is that  on Harmonica?  Really Good! 
02.  " A Love Like That" -  Hearts of Faith  the ladies just have that touch in singing together... love it
01.  " Speak Of You" - Andy Kwon ... Andy dont let anyone tell you 'you aint got it.... Dont let that Devil try to divide you, attack you.. Here is a note for you,  "The Devil doesnt want you out there ministering for the Lord"  in Song  This is what Gospel Music is all about, Conveying the Message to the everyday folks that they can understand. You have done it ... which is why our NUMBER 1 Song For FEB 2018  is     "SPEAK OF YOU"  Blessing my friend... JB    
And there you have it.. you can use this blog anytime with the Radio show which plays #20 - #1 on Fri-Sat-Sun at 3:00-4:30  every weekend... Have a great month! Blessings to all of you.... 
JB    
Tags