About
Devine Jamz Gospel Network provides faith-based marketing, education, and guidance to integrate inspirational music into media outlets and businesses that impact family-based audiences.
Website
Location:
Location: Houston, TX
Zipcode: 77002
Country: US
Stats
Playlists: 1
Blogs: 71
youtubes: 6
videos: 2
By Devine Jamz Gospel Network , 2023-09-09
Contemporary Christian Song "Rest For Your Soul" by Taste&See Premieres on YouTube
Taste&See, a talented Christian artist, recently premiered the deeply inspirational and spiritually uplifting Contemporary Christian song and lyrics video titled " Rest For Your Soul ." The video was first unveiled on YouTube on July 23, 2023, and has garnered attention for its powerful message of finding peace and rest in Jesus Christ.
A Message of Spiritual Renewal: "Rest For Your Soul"
By Devine Jamz Gospel Network , 2023-07-13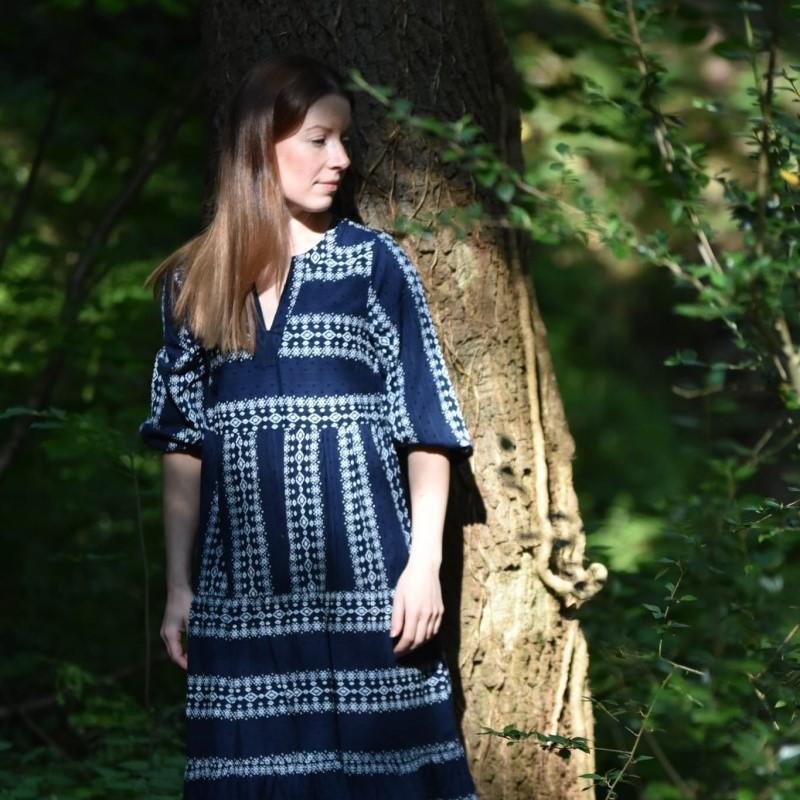 Rediscovering Her Calling
In a remarkable tale of divine intervention, Camille Meskill releases her captivating single, " Come & See ," now available in all digital stores since June 30, 2023. Meskill's journey began in 2018 when she earnestly sought the Lord's will for her life, questioning the path she should take. Through prayer and introspection, she found herself revisiting her past, specifically her...
By Devine Jamz Gospel Network , 2023-06-26
A Message of Gratitude and Hope: The Inspiration Behind the Song
Introduction:
In the realm of gospel music, a powerful new hymn has emerged to touch the hearts of believers around the world. Titled " This Is the Day that the Yah Has Made ," this inspiring composition by Minister John E. Black is poised to become a cherished addition to the repertoire of gospel enthusiasts everywhere. At the core of this beautiful hymn lies a message of gratitude and hope, drawn from the timeless wisdom of the Bible.
By Devine Jamz Gospel Network , 2023-03-13
Devine Jamz Gospel Network FREE Music Marketing guide is great for recording artists who need guidance and education with marketing music. Receive our research, analysis, and recommendations to use with your customized game plan.
☑️ Get more with a scheduled Video Call where you will receive technical, administrative customized strategies and learn which tools and knowledge base techniques are available to effectively deliver your product(s) to a target audience.
☑️ Our Consultation focuses on direct-to-fan marketing strategies and continuing education obtained regularly.
☑️ We share an audio file, documents of value and content that has taken promoters and marketers training in music business, marketing, distribution, broadcasting, and/or experience from working in related industries.
☑️ And the best...
By Devine Jamz Gospel Network , 2022-08-01
Spiritual Connected Promoters
Collaborating with a team who is enthusiastic about a project as much as you are ignite fire and productivity. Even more, when collaborating with spiritual connected promoters and you know God has called you to partner with one another, the motivation for success intensify. An idea Christian promoter will seek artists who can discern a divine partnership with them. That's a spiritual connection worth waiting for. As eager as it may be to release a new project, it may not be in the best interest to do so if the team do not connect to the project spiritually and with passion. Many are the plans in a person's heart, but it is the LORD's purpose that prevails.
By Devine Jamz Gospel Network , 2019-11-12
MEET UG FRANK
Osarugue Egbon, better known as UG FRANK, is an undeniably blessed gospel artist, and fun fashionista from Benin City, Nigeria. Her single ' Baba You Too Much ' gushes over the goodness of God. The song comes from her new 5-track set of world-class calming music, " Surrounded ." The album was released October 22, 2019, and is available to stream now.  
UG FRANK , a master's degree recipient, gave her life over to Christ in 2013, and has since served as worship leader at St. Josephs...
By Devine Jamz Gospel Network , 2019-11-05
Meet Brother H-963
Brother H-963
is a gospel artist, and worship leader. He released "
Declare His Glory
," a set of seven spiritual songs, in September 2019. This album has the creative use of key Bible verses.
In addition to his love for Christ, he has sizable love for his wife, and three children. Brother H-963 got his name back in college. Because he used the word Hallelujah so much, his friends started calling him Brother Hallelujah — hence Brother H-963.
Furthermore, the 963 in his name comes from the digits on the side of his...
By Devine Jamz Gospel Network , 2019-09-17
Scroll